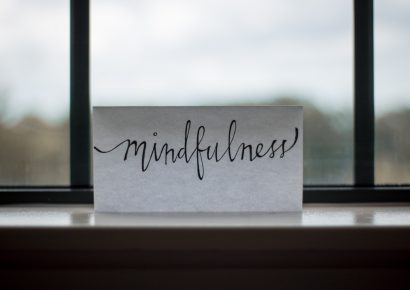 Looking after your mental health in lockdown
Whilst we adjust to life in lockdown to help save lives and protect the safety of others, many of us are presented with our own set of challenges, particularly when it comes to mental health. Adapting to a new routine can be tough and it can be easy to slip into bad habits that could negatively impact our mental health. That's why we have put together a few tips to help you stay positive during lockdown, as well as a list of local mental health organisations who offer help and support at this difficult time.
Stay active
Many people use sport or exercise as a way of maintaining positive mental health. Without being able to stick to our usual routine, some of us may have become a little less active during lockdown, which can take its toll on our wellbeing. Plus, if we're not keeping active, it can be easy to fall into a habit of late nights, long lie ins and a general lack of motivation.
Although you may not be able to hit the gym, attend your usual running club or fitness classes, or take part in weekly sport, there's still plenty you can do to stay active. Try online fitness or yoga classes, turn your garden into a gym, use your daily exercise allowance to walk or run or even try group workouts with your sports team online. It's all about trying to maintain as much of your usual routine as possible, whilst sticking to government guidelines.
Set new, achievable goals
Setting small, achievable goals is a really good way of making you feel good about yourself. The most important thing is to make sure they are your goals and no one else's. It is far too easy to compare our achievements to those of others; however, this can make us feel deflated. Make sure you take the time to think about what you'd really like to achieve and work towards making it happen. Your goals can be as big or as small as you like, from starting your day at a certain time each morning, to learning a new skill, tackling the garden or finally getting round to reading that book.
Limit your time spent listening to negative news stories
Whilst it's important to keep up to date with current affairs, limiting the time you spend watching or reading worrying news stories can significantly help with your mental health. Instead, try focusing on the many happy and positive stories that have arisen from this situation, such as Captain Tom Moore raising millions of pounds on his 100th birthday, children painting rainbows in support of their NHS, the many amazing people who are giving up their time to volunteer and the reduced Co2 emissions in our environment. Filling your mind with these kind, community spirited and heartwarming stories instead will help you to feel much more positive. This article by ITV is a great place to start, featuring a selection of the wonderful, hilarious and heartwarming ways people have been responding to lockdown: https://www.itv.com/news/2020-03-29/the-good-news-stories-keeping-us-all-going-through-coronavirus-lockdown/
Appreciate the little things
It's easy to feel overwhelmed with everything that is going on, which is why it's more important than ever to find the positives in our day and appreciate the little things. Whether a small act of kindness has made you smile or you finally completed something you've been working on for ages, focusing on these positives will help you manage your thoughts and feelings better, leaving less room for the negative stuff.
Stay in touch with family and friends
Just because we're physically unable to socialise with family and friends doesn't mean we can't virtually stay in touch. Speaking to our nearest and dearest is a great distraction and can bring a much-needed sense of normality. It's also a great way of getting anything off your chest that's been bothering you. Arrange regular phone calls or video calls or perhaps send daily photos of things you've achieved that day. It's important to stay connected with those who matter the most.
Reach out to local organisations
If you struggle to talk to people closest to you or have been experiencing feelings of anxiousness and loneliness, then there are lots of local groups you can reach out to who offer amazing mental health support. It's incredibly important not to suffer through these things alone, particularly during such a testing time. Here is a list of organisations in the Merthyr area, who offer fantastic support:
Valley Steps
Stress control and mindfulness audio resources.
YouTube channel: https://www.youtube.com/channel/UCtrkLJ0PTiECFEVk8giFA0A/videos
Website: http://www.valleyssteps.org/resources/downloads/
NHS mental wellbeing audio guides
Audio resources to help with anxiety, low mood, trouble sleeping, low confidence and assertiveness, and unhelpful thinking.
Web link: https://www.nhs.uk/conditions/stress-anxiety-depression/moodzone-mental-wellbeing-audio-guides/
Mind
Provides a range of information and support for different topics including tips for everyday living.
Web link: https://www.mind.org.uk/information-support/
Mind – elefriends
Elefriends is a supportive online community. It provides a place to listen, share and be heard. Whether you're feeling good right now, or really low, it's a safe place to share experiences and listen to others. Elefriends is moderated daily by the Ele handler team from 10am to midnight.
Web link: https://www.mind.org.uk/information-support/support-community-elefriends/
Mental Health Foundation
Looking after your mental health. A range of content designed to give you more information about mental health and to help you to look after your mental health.
Web link: https://www.mentalhealth.org.uk/your-mental-health