Coronavirus COVID-19 updates
As the covid-19 situation is constantly evolving, we are posting regular updates on our Facebook page to keep our patients in the loop with the latest advice.
FOLLOW US ON FACEBOOK
Avoid wait times by being in the right place for your treatment
We can guide you towards the right healthcare professional for your treatment. If you require assistance with dental, eye or medicine issues, you may be able to get more specialist advice or treatment elsewhere. If this applies to you, see below for information on what to do next.
Problems with teeth or gums?
Visit your dentist
If you have toothache, jaw pain, sores, ulcers or unusual patches, lumps or swellings, your dentist is the best person to offer advice.
Local dentists
Problem with eyes or vision?
Visit your optician
Eye emergencies or issues such as red eye, runny or dry eye will be seen and treated by most opticians for free.
Local opticians
Questions about medication?
Visit your pharmacist
Your pharmacist is an expert in medicines and should be your first port of call for all medication queries.
Local pharmacists >
Manage prescriptions and appointments online
"My Health Online" is a service provided by NHS Wales that allows you to book and cancel appointments, request repeat prescriptions, update your personal information, or view your medical record summary. Click "Create account" to go to the My Health Online Website and sign up for its services.
Get advice from your doctor online
For non-urgent and routine enquiries, click the appropriate links below to receive advice or treatment from your GP online. We aim to get back to you by the end of the next working day.
Help with common problems
Get advice online about specific conditions such as back pain, coughs, mental health & more.
Advice on general symptoms
Get advice online about general symptoms such as tiredness, weakness, pain & more.
Letters or results
Request sick notes, GP letters, medical reports or test results online. Use the link below to access the form.
Help for your child
For medical advice on children's health problems, you can use our online form to contact your GP.
Renew or order your prescription
Our dedicated prescribing team will help with your prescription. For items you have not taken before, please book an appointment. For repeat prescriptions, visit your local pharmacy.
Order now
Talk to one of our care coordinators
Our care coordinators are on hand to direct you to the best form of help for your needs. Information may be shared with the health professional you see, but otherwise will be kept strictly confidential.
Routine appointments can be booked up to six weeks in advance and may be booked either online via My Health Online or by telephone. Urgent appointments may only be booked by telephone.
CALL: 01685 385339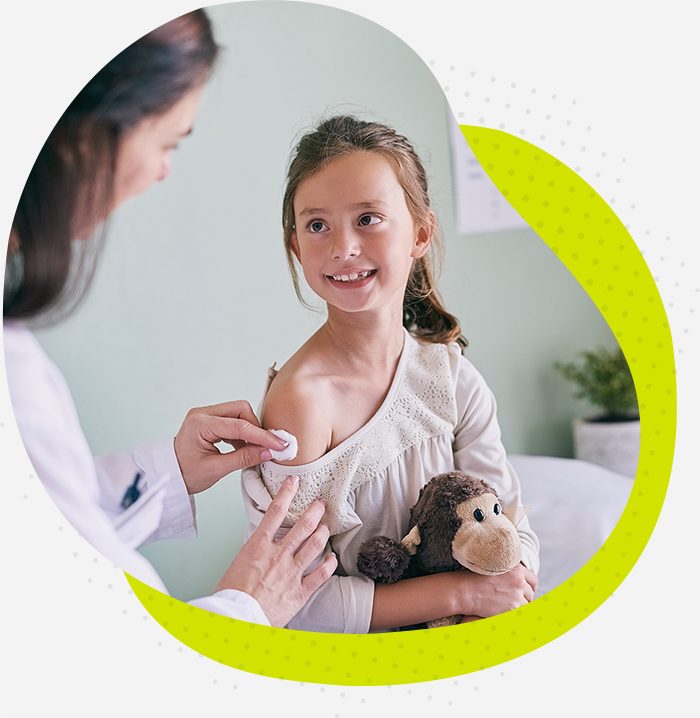 Time to start thinking about
your flu jab!
September to December is prime time for the flu. Here's why you might want to start thinking about booking your jab ahead of this flu season.
All medical
services

we offer

We offer a wide range of enhanced services to ensure that all your care needs are met. See some of our most popular medical services below.
Physiotherapy
Physiotherapy appointments are available every day and may be either pre-booked or, subject to availability, on the same day.
General Practice Support Officers (GPSOs)
GP Support Officer appointments are available every day and may be either pre-booked or, subject to availability, on the same day.
INR Monitoring
INR clinics are held on Tuesday and Friday mornings at Ivor Street Surgery for those patients on warfarin.
CDAT – Drug and Alcohol Misuse Support
We host an outreach clinic for the Community Drug and Alcohol Team, supervising prescriptions for opiate replacement therapy for our patients.
Shared Care
We provide prescriptions for medicines that are usually only prescribed by a hospital consultant.  These medications often require regular monitoring of blood tests, which we also provide.
Anticoagulation
We provide a full service for anticoagulation, including commencement and initiation of Direct Oral Anticoagulants (DOACs) and Warfarin initiation and monitoring.
Register with Morlais Health
To register with us, please either print and complete the GMS1W form or come to any of our Practices and request a form at reception. It is helpful to know your NHS number, which is a 10-digit number and can be obtained from your previous GP surgery.
register now